Your Local Pressure Washing Company in Foley, AL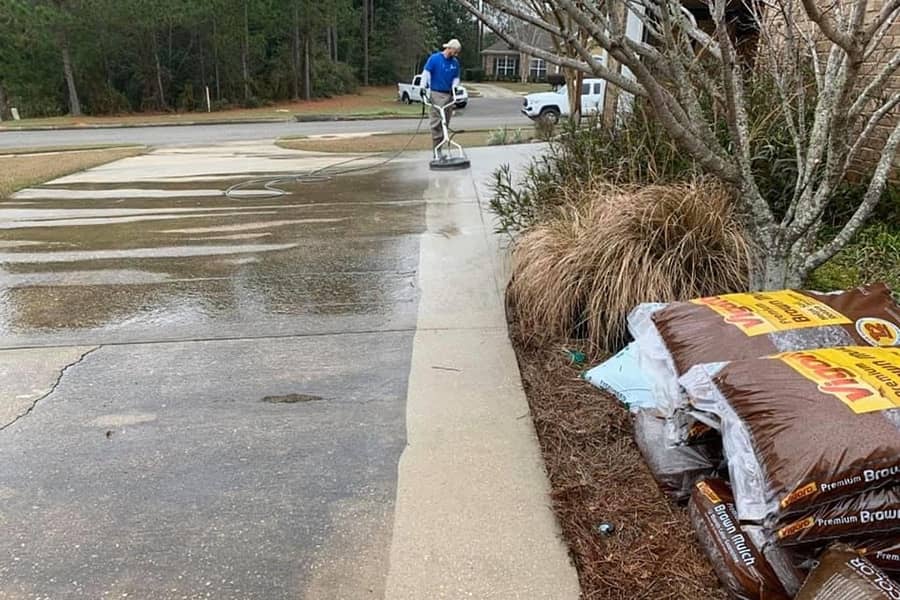 Wide-open spaces, Alligator Alley, and close access to the magnificent Gulf Coast beaches are just a few of things we enjoy about Foley, AL. We also enjoy seeing how happy our Taylor's Power Washing customers are once they see how pressure washing brought their residential or commercial property's exterior back to life.
Take it easy like an alligator basking in the sun by calling Taylor's Power Washing to do your pressure washing in Foley while you chill or have fun!
If the exterior of your Foley, AL, home, or business is looking a bit dingy due to dirt, grime, pollen, algae, mold, and mildew taking up residence there, it's time to nip the problem in the bud. Taylor's Power Washing's experienced technicians are at your service to do just that.
For both your home and business, some of our services include:
Sidewalk cleaning
Roof cleaning
Gutter cleaning
Soft washing
Our commercial pressure washing services also include:
Parking lot cleaning
Surface cleaning
Sidewalk cleaning
After a day of working or playing hard, wouldn't it be nice to pull up and see all the rust and oil stains gone from your driveway and sidewalks? If you're a business owner, perhaps think about how much your customers, employees, and even you would appreciate the way the outside of your business looks and how much more inviting it is after the splendid pressure washing job we'd do for you.
On top of making your Foley commercial or residential property look amazing on the outside, by hiring an experienced pressure washer from Taylor's Power Washing, you'll have helped stopped contaminants in their tracks. That will help save you money in possible costly repairs later.
Trustworthy, timely, reliable, and friendly service is what you'll receive by the professionals at Taylor's Power Washing. When you contact us, be sure to ask about our 10% discount for seniors and veterans.