Mobile's Leader in Pressure Washing Services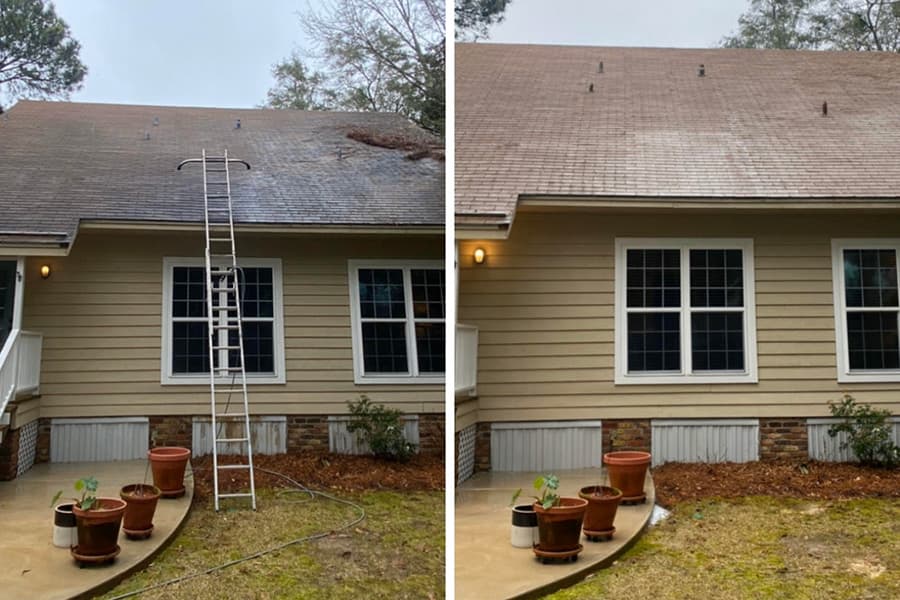 With its rich history, the abundance of cultural centers, and known for having the oldest, organized Mardi Gras celebrations in America, people go wild for Mobile, AL. In the spirit of wildness, Taylor's Power Washing wants local residential and commercial property owners to go wild for pressure washing.
That's right; we want you to be excited over just how fantastic we can make your Mobile property look again.
Can you remove mildew and mold on the side of my home or business's exterior? Yes. Do you clean algae off roofs? Indeed, we do. What about the rust stains from sprinklers along the bottom of my house and on my sidewalk? You'll never know it was there.
What about oil, grease, and rust stains on my parking lot, sidewalk, or driveway? Can you remove those? For sure, they'll be out of there. What about my gutters, they're a bit cluttered? We'll take care of that, too!
There are too many fun things to do in Mobile, no need to worry about pressure washing, contact Taylor's Power Washing, and hit the town instead.
Our top-notch residential and commercial property pressure washing services also include:
Gutter cleaning
Sidewalk cleaning
Surface cleaning
Driveway cleaning
Parking lot cleaning
Roof cleaning
And more
Folks in the Mobile area will receive kind, friendly, and reliable service from our trusted Taylor's Power Washing pros. Our equipment is modern, and our pressure washing techniques perfected.
Our use of biodegradable chemicals ensures grime, dirt, and other contaminants are washed away without harming the more delicate exterior surfaces of your home or business.
Taylor's Power Washing is known for outstanding customer service that's backed with guaranteed customer satisfaction. If you're a senior citizen or veteran, be sure to inquire about our 10% discount when you get a hold of us.
For now, we bid you adieu, and thank you for taking the time to stop by our page and learn a bit about the services Taylor's Power Washing has to offer you.