Your Local Pressure Washing Company in Robertsdale, AL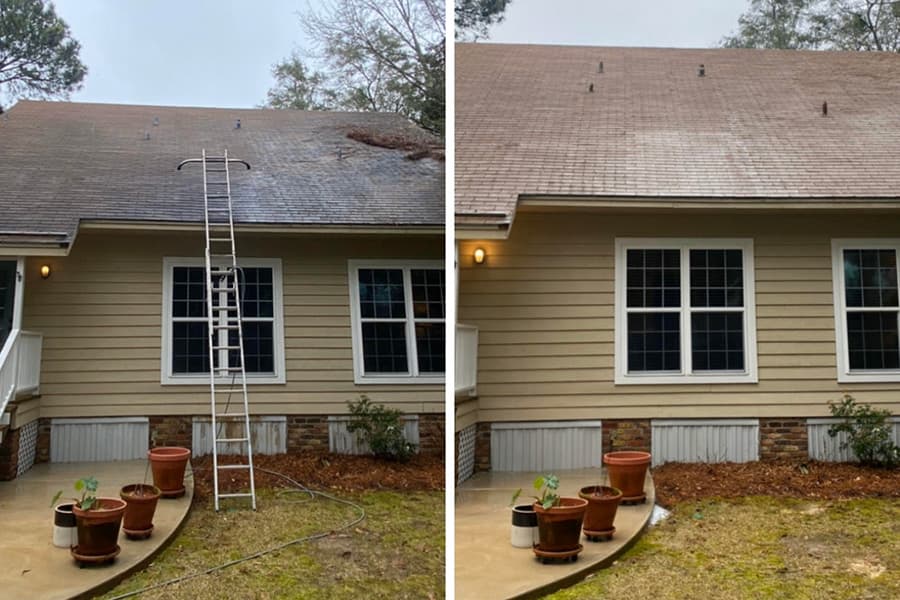 Small, quaint, relaxing, yet known for being "The Hub of Baldwin County," Robertsdale, AL, may very well be the busiest little place in the Gulf Coast Community. Our town should be dress to impress, and Taylor's Power Washing can help by pressure washing your home or commercial property.
Maybe the outside surfaces of your Robertsdale property have gone a few years without being cleaned. It's sweltering and humid for months and months, and we don't blame you for not wanting to. After all, once taking care of the lawn and flower beds, quite regularly, not many people want to include exterior cleaning to their list of outdoor chores.
Taylor's Power Washing will help locals of Robertsdale cross pressure washing off of their exterior to-do list, so give us a holler.
Your Taylor's Power Washing are experts in the trade of pressure washing, and we have 20 years of combined experience. There's practically no contaminants or pollutants we haven't seen and wiped out with our latest in pressure washing techniques and state-of-the-art equipment.
We will demolish pollen, algae, oil stains, grease stains, mold, and mildew, safely, and without damaging your exterior surfaces. Once finished, your Robertsdale, AL, home, or commercial property will look refreshed and renewed, and you'll look on it with a pride-filled smile.
Our residential and commercial property services include:
Roof cleaning
Surface cleaning
Sidewalk cleaning
Gutter cleaning
Parking lot cleaning
Driveway cleaning
And more
Taylor's Power Washing guarantees customer satisfaction, and we mean it wholeheartedly. Make sure to inquire about our 10% discount for veterans and senior citizens when you contact us while you sip on a nice cold glass of iced tea and relax, knowing you'll be in good hands.