Parking lot striping in Mobile, AL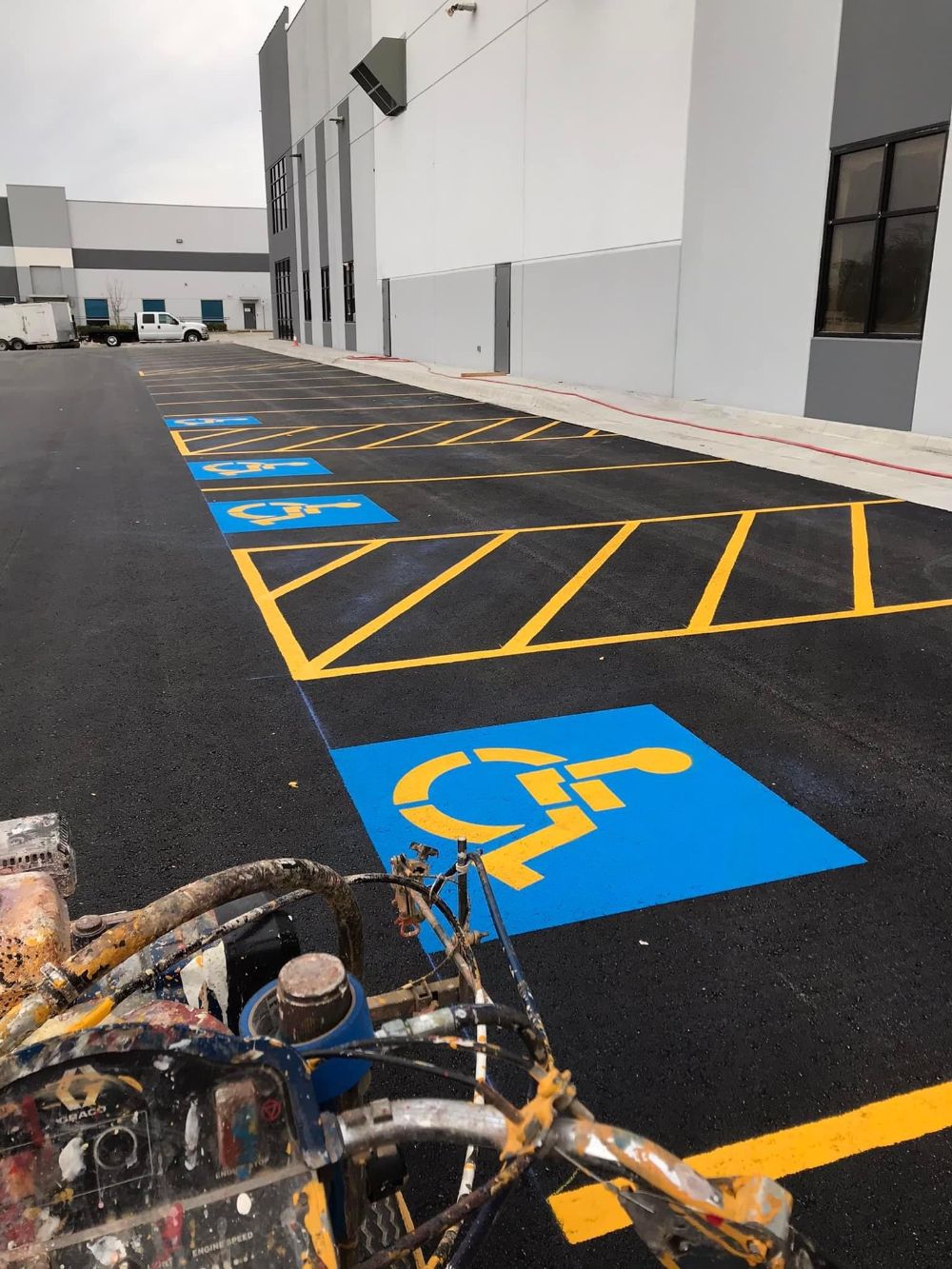 We cleaned, prepped & striped this parking lot for a customer in Mobile, AL. If you are in the need of any parking lot maintenance please give us a call.
Effective parking lot striping can have a number of benefits for any commercial property. In addition to helping safely direct vehicle and pedestrian traffic flow, effective parking lot striping can also help you to maximize space in your parking lot, improve traffic efficiency, and designate any areas of your parking lot for those with special needs, or areas you want to keep clear of vehicles.
Parking lot striping in Mobile, AL Gallery