Soft Washing Church in Daphne, AL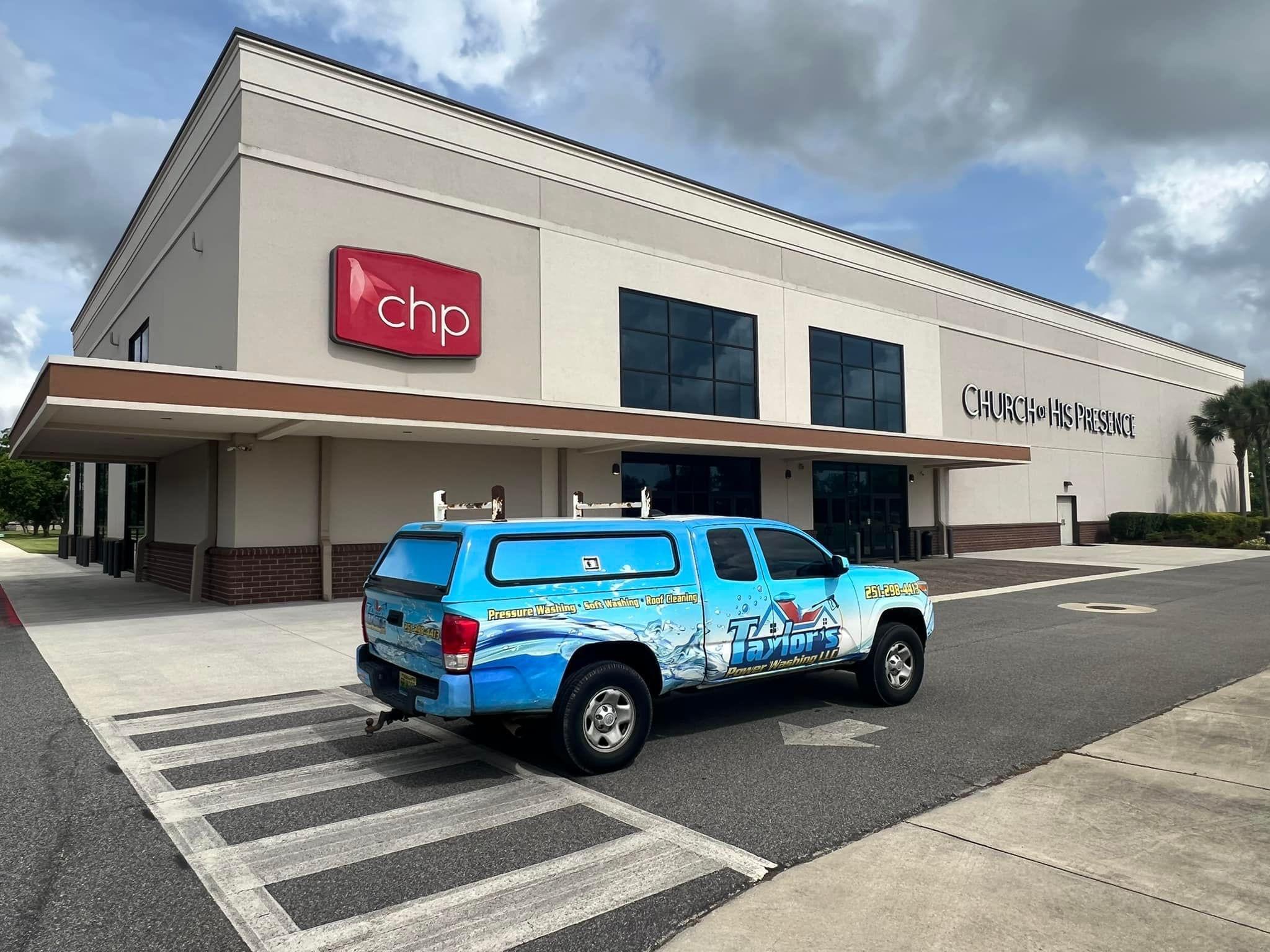 We soft washed this church in Daphne, AL. Our House Wash service includes soft washing techniques that allow us to get a great clean without risking any damage to your home! This service helps boosts curb appeal and gets rid of bacteria caused by organic growth or contaminants.
Call us today at 251-298-4413 or fill out our online form for a free estimate!
Soft Washing Church In Daphne, AL Gallery